Veneers VS Lumineers- What's the difference?
What are veneers?
Veneers are thin porcelain covers that are bonded to the front surface of the teeth to mask the tooth, giving it the appearance of the perfect shape, size and colour. Veneers will often form part of a successful smile makeover and are a common treatment that we carry out here at Lotus Clinic. This is because veneers can be such a great solution for hiding teeth that may have become worn, chipped or stained, or for closing up any spaces in between your teeth that you may not like. Veneers can prove to be a simple and straightforward solution that is minimally invasive.
You may have also heard of Lumineers…So comparing Lumineers vs porcelain veneers, how do they differ?
Veneers are made from very thin pieces of porcelain and are typically 0.5 mm in thickness. Porcelain veneers are custom-made to fit over teeth that have been prepared by ourn dentist. Lumineers are made from a special type of porcelain called Cerinate porcelain. This is a patented and ultra-strong form of porcelain, therefore Lumineers are incredibly thin, typically just 0.2 mm in thickness. This is an advantage, as often unlike other restorative dental treatments, Lumineers require minimal preperation so you can get great results whilst preserving your natural teeth, and the treatment could be reversed in the future if you so wished. This is not possible with veneers as the dentist will need to remove some tooth surface otherwise they can look bulky. As well as this, the special porcelain used to make these Lumineers is amazingly translucent, allowing us to create wonderfully aesthetic, natural results.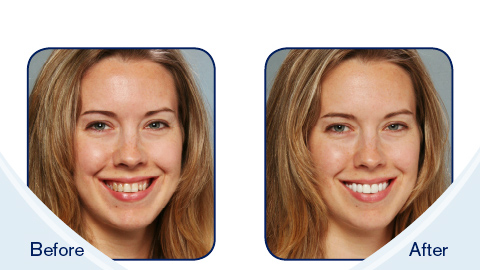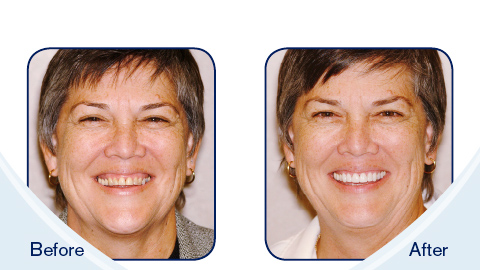 Examples of Lumineers before and after
If you are not sure which is the right option for you, our principal dentist Dr Frankl can see you for a FREE consultation where all the options will be explained in detail as well as the costs. Discounts will be given to patients who get 6 veneers or more. 0% finance available. For more information call reception on 02082018080 or email info@lotusclinic.co.uk